Ashburnham Municipal Light Plant
Public Power for Ashburnham, MA
Welcome to Ashburnham, MA's electric utility company—dependable, economical electric power by and for our town's residents, businesses & institutions.
AMLP NEWS + ANNOUNCEMENTS
ACCOUNTANT POSITION OPENING
(November 18, 2021 update) The AMLP is seeking a talented degreed professional, skilled in accounting, to join our hardworking team in a small office environment. This full-time position provides support for all departments (operations, financial management & customer service) requiring a diverse set of skills.
Learn more about this rare opening at the AMLP in our Job Description PDF.
---
NEW AMLP ELECTRIC BILL
(Sept. 14, 2020) Your AMLP bill has a new look and layout with easy-to-read Billing Details and Usage Graph. Learn more about it here. Questions? Give us a call at (978) 827-4423.
---
PHONE SCAM ALERT
(Ongoing) It has been brought to our attention that a Phone Scam is circulating involving electric utility refunds. The caller states the electric utility company is calling to apologize for overbilling the customer. The caller provides a prompt for the customer to proceed to get their refund.
This message IS NOT from the AMLP. PLEASE DISREGARD IT.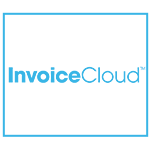 TRY ELECTRONIC BILLPAY TODAY
Pay your electric bill any day 24/7 with InvoiceCloud™. Any questions, call us at (978) 827-4423.
We also offer a Pay By Phone option for 24/7 payments by phone. Call 855-760-0923.
🔒 CLICK HERE TO PAY YOUR BILL ELECTRONICALLY
BEGIN GETTING FACEBOOK UPDATES
Follow and Like us on Facebook for Updates and Announcements.
Get social and stay up to date with Ashburnham's Public Power source.
CHECK OUT THE AMLP'S FACEBOOK PAGE
---
AMLP's Mission Statement
"The Ashburnham Municipal Light Plant's mission is to continuously provide our customers with reliable power, affordable rates, and excellent customer service while using all of our resources to remain committed to our community, customers, and the environment."
---
See The Green! View Our Solar Output in Real Time.
AMLP has 3 solar project sites of its own, up and running in Ashburnham. Click each to see how much electric power is being generated right now.
Ashburnham Public Safety Solar Array
On the roof of the Public Safety facility's vehicle port on Central Street/Rte 101.
CLICK TO SEE CURRENT OUTPUT
Ashburnham Municipal Light Plant Solar Array
On the hillside just to the north of AMLP's headquarter off Williams Rd.
CLICK TO SEE CURRENT OUTPUT
Oakmont Regional High School Solar Array
On the roof at ORHS at the Ashburnham/Westminster line.
CLICK TO SEE CURRENT OUTPUT