Ashburnham Municipal Light Plant
Public Power for Ashburnham, MA
Welcome to Ashburnham, MA's electric utility company—dependable, economical electric power by and for our town's residents, businesses & institutions.
AMLP NEWS + ANNOUNCEMENTS
ATTENTION AMLP CUSTOMERS: PHONE SCAM ALERT
It has been brought to our attention that a Phone Scam is circulating involving electric utility refunds. The caller states the electric utility company is calling to apologize for overbilling the customer. The caller provides a prompt for the customer to proceed to get their refund.
This message IS NOT from the AMLP. PLEASE DISREGARD IT.
---
A MESSAGE TO THE CUSTOMERS OF THE AMLP
Monday afternoon's emergency outage was certainly an untimely situation that I hope I do not need to repeat. The problem was found shortly before 3:00. Further investigation and internal discussion revealed the line needed to be removed from service immediately. This decision was made at 3:30 which is the point outgoing notification began.
My apologies for the interruption in power. I understand how significant a midday disruption is at any time, let alone when customers are trying to conduct business at home on a 90 degree day. Thank you.
Respectfully,
Kevin Sullivan
General Manager
Ashburnham Municipal Light Plant
---
COVID-19 PHASE 2 ALERTS
During Phase 2 of the pandemic, the AMLP Lobby remains closed to customers and visitors. We do have a sliding window adjacent to the front door where we will continue accepting cash payments. Please wear a mask for your protection and ours.
Feel free to use the Driveway Drop Box for Checks or Money Orders. The contents are collected the morning of every workday. Thank you for your participation. We will only get through this difficult and challenging period by working together. Read the PDF announcement.
FEES WAIVED: To help alleviate any difficulties resulting from the AMLP office being closed to the public, we have temporarily waived the $0.40/transaction convenience fee for ACH/EFT payments and the $0.95 IVR surcharge. Read the complete PDF announcement here. Please call us with any questions at (978) 827-4423.
---
AMLP COMMISSIONER RECEIVES SERVICE AWARD
The Northeast Public Power Association has recognized Commissioner Rick Ahlin for his dedication to the AMLP and its customers. Read more about Rick's award.
---
AMLP CHARGES FORWARD WITH NEW TOWN ELECTRIC VEHICLE
We retired a Pick-up Truck and replaced it with an Chevy Bolt EV. Read about it here.
---
SOLAR MORATORIUM LIFTED
The AMLP has lifted the Solar Moratorium in place since 2015. Due to successful operation of the Battery Storage, a limited number of residential solar installations can take place in 2019. Eligible customers will be contacted the first half of August.
---
NEW BATTERY STORAGE RIBBON CUTTING HELD
On Wednesday, May 29th, the AMLP hosted an Official Ribbon Cutting Ceremony with state and local officials on hand, for our brand new, state-of-the-art Battery Storage Project. Read about this exciting development.
---
MADEP GRANT AWARD
Tuesday, April 23rd, the AMLP was awarded a $7,500 grant from the MADEP to advance the electric vehicle charging infrastructure in Ashburnham. See the award photo.
---
RECOGNIZED for EXCELLENCE
The AMLP recently received recognition of excellent reliability for electric utilities in the United States. See the award.
---
BATTERY STORAGE ONLINE
The AMLP's new Battery Storage Project went online January 1st, and since then has released energy each month. Learn more about this project's customer benefits.
READ MORE AMLP NEWS HERE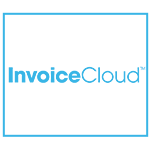 TRY ELECTRONIC BILLPAY TODAY
Pay your electric bill any day 24/7 with InvoiceCloud™.  Any questions, call us at (978) 827-4423.
We also offer a Pay By Phone option for 24/7 payments by phone. Call 855-760-0923.
🔒 CLICK HERE TO PAY YOUR BILL ELECTRONICALLY
BEGIN GETTING FACEBOOK UPDATES
Follow and Like us on Facebook for Updates and Announcements.
Get social and stay up to date with Ashburnham's Public Power source.
CHECK OUT THE AMLP'S FACEBOOK PAGE
---
AMLP's Commitment
"Since 1908, the Ashburnham Municipal Light Plant has prided ourselves with continuously providing our customers with reliable power, affordable rates and excellent customer service. It's what we do!"
---
See The Green! View Our Solar Output in Real Time.
AMLP has 3 solar project sites of its own, up and running in Ashburnham. Click each to see how much electric power is being generated right now.
Ashburnham Public Safety Solar Array
On the roof of the Public Safety facility's vehicle port on Central Street/Rte 101.
CLICK TO SEE CURRENT OUTPUT
Ashburnham Municipal Light Plant Solar Array
On the hillside just to the north of AMLP's headquarter off Williams Rd.
CLICK TO SEE CURRENT OUTPUT
Oakmont Regional High School Solar Array
On the roof at ORHS at the Ashburnham/Westminster line.
CLICK TO SEE CURRENT OUTPUT