Ashburnham Municipal Light Plant
Public Power for Ashburnham, MA
Welcome to Ashburnham, MA's electric utility company—dependable, economical electric power by and for our town's residents, businesses & institutions.
---
NOTICE TO CUSTOMERS:
PURCHASED POWER CLAUSE ADJUSTMENT ANNOUNCEMENT
Due to winter fuel constraints, inflation, and more recently, political unrest, utility cost increases are being felt locally, regionally, and nationally. To offset the increase, the AMLP will increase the present PPCA from $0.03/kWh to $0.08/kWh beginning August 1st, 2022. This filed rate is a temporary stop-gap measure meant to recover costs for reasons such as this.
Please click to read the entire PPCA Adjustment Clause Letter To Our Customers. Thank you for being an AMLP customer.
AMLP NEWS + ANNOUNCEMENTS
---
BUSINESS MANAGER POSITION OPENING
The AMLP is seeking a talented business-degreed professional, skilled in accounting, to join our hardworking team in a small office environment. This full-time exempt position provides support for all departments (operations, financial management & customer service) requiring a diverse set of skills.
Interested parties should forward a cover letter and resume via email no later than 8/12/22, using the information provided here in the Business Manager Position Description.
---
EV CHARGER GRANT ANNOUNCEMENT
(Dec. 31, 2021) Ashburnham residents and visitors will soon have more spots to charge their Electric Vehicles. The AMLP was recently awarded a $28,158 grant from the Massachusetts Department of Environmental Protection's Electric Vehicle Incentive Program-Public Access Charging Program to install a new public electric vehicle charging station with 4 EV Charging Stations at Main Street and River Street.
This will bring the total number of charging ports in town to 6. Work will commence in Spring 2022.
---
NEW AMLP ELECTRIC BILL
(Sept. 14, 2020) Your AMLP bill has a new look and layout with easy-to-read Billing Details and Usage Graph. Learn more about it here. Questions? Give us a call at (978) 827-4423.
---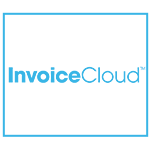 TRY ELECTRONIC BILLPAY TODAY
---
Pay your electric bill any day 24/7 with InvoiceCloud™. Any questions, call us at (978) 827-4423.
We also offer a Pay By Phone option for 24/7 payments by phone. Call 855-760-0923.
🔒 CLICK HERE TO PAY YOUR BILL ELECTRONICALLY
---
PHONE SCAM ALERT
(Ongoing) It has been brought to our attention that a Phone Scam is circulating involving electric utility refunds. The caller states the electric utility company is calling to apologize for overbilling the customer. The caller provides a prompt for the customer to proceed to get their refund.
This message IS NOT from the AMLP. PLEASE DISREGARD IT.
BEGIN GETTING FACEBOOK UPDATES
---
Follow and Like us on Facebook for Updates and Announcements.
Get social and stay up to date with Ashburnham's Public Power source.
CHECK OUT THE AMLP'S FACEBOOK PAGE
---
AMLP's Mission Statement
"The Ashburnham Municipal Light Plant's mission is to continuously provide our customers with reliable power, affordable rates, and excellent customer service while using all of our resources to remain committed to our community, customers, and the environment."
---
See The Green! View Our Solar Output in Real Time.
AMLP has 3 solar project sites of its own, up and running in Ashburnham. Click each to see how much electric power is being generated right now.
Ashburnham Public Safety Solar Array
On the roof of the Public Safety facility's vehicle port on Central Street/Rte 101.
CLICK TO SEE CURRENT OUTPUT
Ashburnham Municipal Light Plant Solar Array
On the hillside just to the north of AMLP's headquarter off Williams Rd.
CLICK TO SEE CURRENT OUTPUT
Oakmont Regional High School Solar Array
On the roof at ORHS at the Ashburnham/Westminster line.
CLICK TO SEE CURRENT OUTPUT