Ashburnham Municipal Light Plant
Public Power for Ashburnham, MA
Welcome to Ashburnham, MA's electric utility company—dependable, economical electric power by and for our town's residents, businesses & institutions.
AMLP NEWS + ANNOUNCEMENTS.
Award Winner announced.
The AMLP's Office Manager, Brooke Czasnowski, recently received a 2018 Communicator of The Year Award from MEAM, the Municipal Electric Association of MA. Please join us in congratulating Brooke for a job well done!
READ ABOUT THIS & OTHER AMLP NEWS HERE.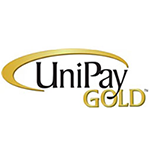 TRY ONLINE BILLPAY TODAY.
Pay your electric bill any day 24/7 with UniPay Gold. It's safe, secure and online all-the-time.
Got questions? Call us at (978) 827-4423.
🔒 CLICK HERE TO PAY YOUR BILL ONLINE.
BEGIN GETTING FACEBOOK UPDATES.
Follow and Like us on Facebook for Updates and Announcements. Get social and stay up to date with Ashburnham's Public Power source.
GO TO AMLP'S FACEBOOK PAGE.
---
AMLP's Commitment
"Since 1908, the Ashburnham Municipal Light Plant has prided ourselves with continuously providing our customers with reliable power, affordable rates and excellent customer service. It's what we do!"
---
See The Green! View Our Solar Output in Real Time.
AMLP has 3 solar project sites of its own, up and running in Ashburnham. Click each to see how much electric power is being generated right now.
Ashburnham Public Safety Solar Array
On the roof of the Public Safety facility's vehicle port on Central Street/Rte 101.
CLICK TO SEE CURRENT OUTPUT
Ashburnham Municipal Light Plant Solar Array
On the hillside just to the north of AMLP's headquarter off Williams Rd.
CLICK TO SEE CURRENT OUTPUT
Oakmont Regional High School Solar Array
On the roof at ORHS at the Ashburnham/Westminster line.
CLICK TO SEE CURRENT OUTPUT